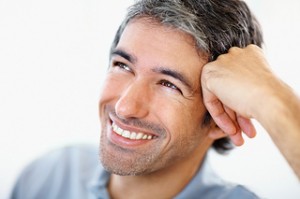 At Cardinale Dentistry, we're passionate about helping our patients achieve the smile they've always wanted. Even though orthodontia is often associated with teens, any patient can experience the many benefits of orthodontic treatment even when started as an adult.
Orthodontics for adults has become a common practice. Most adults don't start treatment because they dread the appearance of a mouth full of braces, but luckily Dr. Cardinale and Dr. Moody are both preferred providers with Invisalign. Invisalign is a series of clear aligners that gradually straighten teeth over time and the best part: no one will be able to tell you're wearing them!
Orthodontics not only make your smile look better, but they also help alleviate bigger issues such as overcrowding, tooth decay and tooth damage. Adults can also experience fractured crowns or bite alignment problems without treatment. Children usually start treatment at an earlier age to prevent these problems later on in life.
In addition to Invisalign, we place lingual retainers and fabricate removable retainers right here in  our office. Dr. Cardinale and Dr. Moody will work with you personally and assess which option will best suit your needs. They are experienced in many cases, some harder than others. Both doctors also believe that some cases are better handled by an orthodontist and won't hesitate to refer those cases to the proper hands if it means it's what's best for the patient.
If you are interested in learning more about adult braces, give our office a call today!