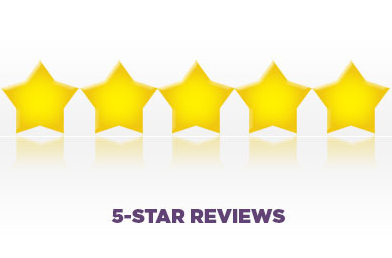 We love receiving 5-star reviews from our Cardinale Dentistry patients! Read some of our most recent comments below:
*    Best dental experience I have ever had!
*    I would not change anything!
*    I have the utmost trust in Dr. Cardinale and his staff, and I would recommend him without hesitation.
*    Jayme did an excellent job with cleaning my teeth.  Least painful experience ever!
*    I really appreciate Jody as a professional hygienist.
*    Kenny, the ladies at the front desk, checkout desk and Dr. Moody could not be any more professional and nice as they already are.  I would recommend your practice to anyone I know.  Thanks for the consistent, excellent service.
*    Very pleased with everything.  Dental care is terrific, You have the nicest front desk!