Dr. Cardinale, Dr. Moody and our team at Cardinale Dentistry are excited to announce that we now offer our patients the Cadent iOC digital impression system, which will make our patients' journey to a dazzling smile better than ever!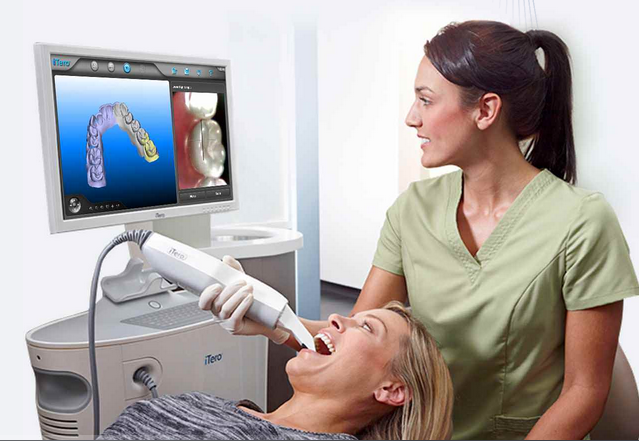 This new state-of-the-art digital scanning system is designed to create 3D images of your teeth and get accurate digital impressions of teeth and gums in minutes. The scan will give us a precise model of the teeth, and thus eliminate the need to take impressions, which also cuts the goop, gagging, and discomfort typically associated with the traditional impression method. Aside from being capable of mapping your mouth so precisely, the procedure performed at our Naples office is reliable, comfortable, and safe.
At Cardinale Dentistry, we are committed to making sure that our patients receive the most advanced treatments possible.  Our patients love this new system because they get to instantly see the three-dimensional model of their teeth surfaces and gums on the computer screen.
To learn more about the iTero digital scanner, or to book your next appointment at Cardinale Dentistry, please give us a call!